Marvelous Masters Program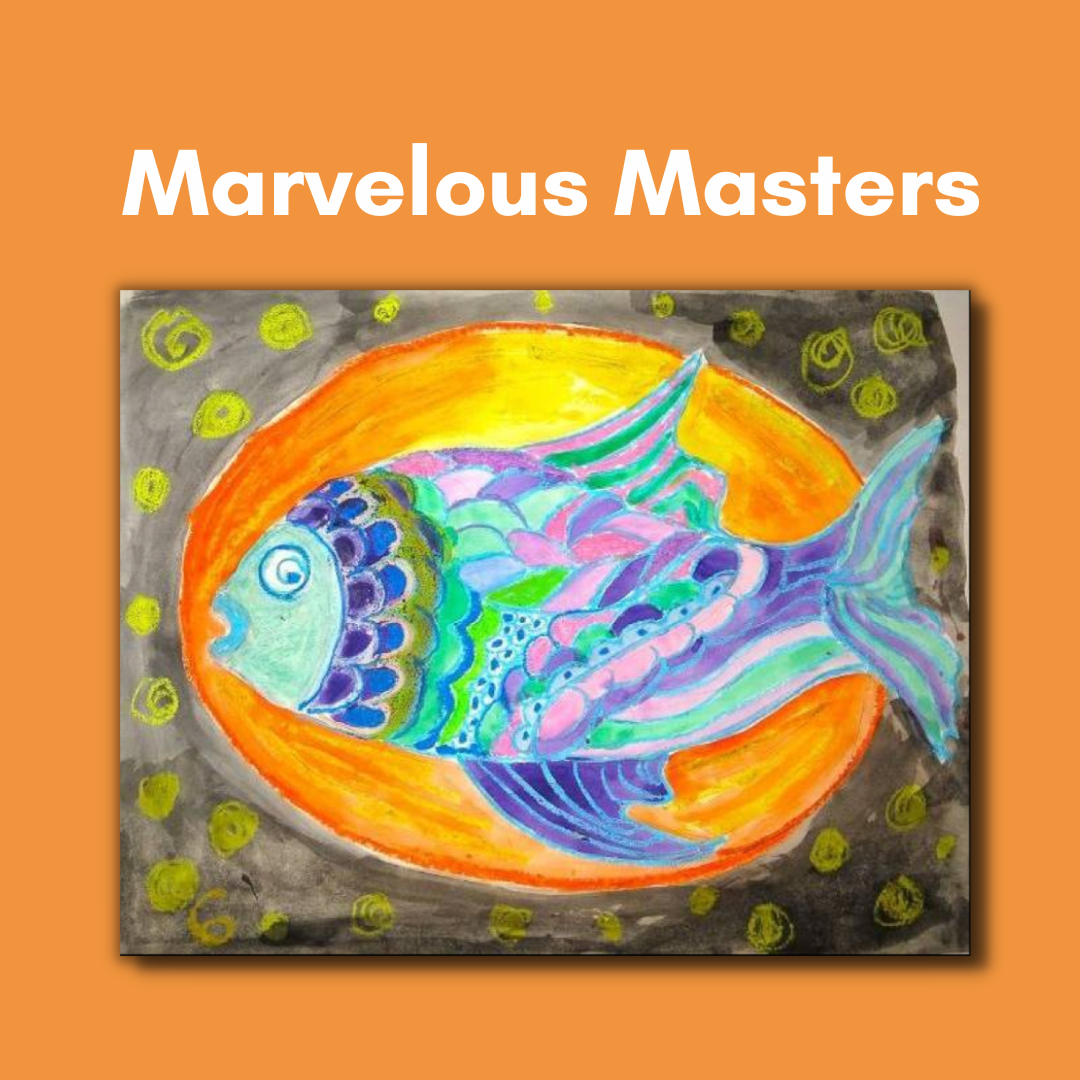 Marvelous Masters is an online program that focuses solely on teaching students about some of the great artists, teaching the artistic style of these artists, and having the students create original artworks in that style.
Marvelous Masters Plus has four levels designed for different ages. Each level has 7 lessons, each teaching a different artist, along with at least 12 artworks by that group of artists, each with discussion guides and suggested other activities and extensions. Also included with each level are 2 additional lessons per teach the color wheel, proper use of the paintbrush, and drawing techniques, including contour (right brain) drawing in the higher levels. These 2 lessons will give your students the background they will need to achieve best results.
7 Video-based, hands-on lessons per unit plus two sample lessons for color wheel, proper brush techniques, and right-brain drawing.

Art History and Appreciation Enrichment

Support materials include lessons presented in an online video format, corresponding lesson plans, student drawing aids and teacher reference material.

The Great Masters Virtual Museum

Customized Classroom Art Supply Kits available - Request a quote.

$179/1-year access
Marvelous Masters Program
Marvelous Masters - Art Supply Kits
Customized Classroom Art Supply Kits Available
We will be happy to provide a quote for art supplies for the Marvelous Program. Please provide the following information and we will get back to you with a quote.
Examples of Arts Attack Student Artwork