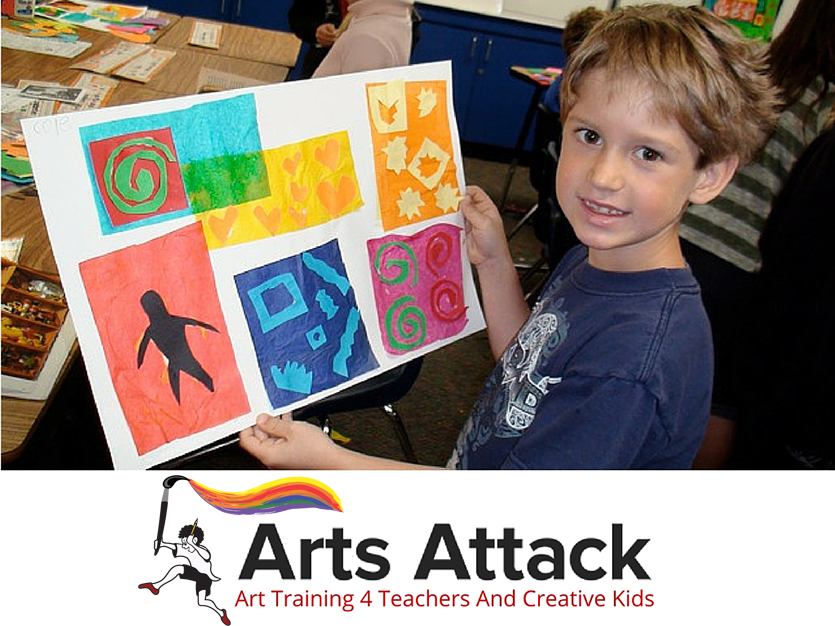 Video-based art curriculum and lesson plans for grades K-8
Arts Attack serves elementary school districts and the education community with art curricula and video-based lesson plans that meet all the standards you expect.
Arts Attack is an award winning art curriculum designed for grades K-8. This process oriented art program utilizes a video-based format and is available online or on DVD.
Watch overview
Watch a sample lesson
Join thousands of Arts Attack customers by implementing a program that uniquely fits your needs.
Arts Attack Curriculum
Arts Attack is a totally innovative program that brings an entire art curriculum to the K-8 classroom. This award-winning, video-based curriculum is fully validated and specifically designed to meet the needs of every teacher. Also, the best part is that there is no special training requirement. Watch, learn, and execute. The rest is art history.

Available online
and on DVD.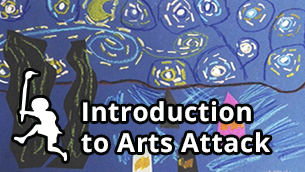 Introduction to Arts Attack
This series has 8 products, one for each grade K-6 plus a 7-8 combo. Each product includes a 1-year subscription for 12 of the Arts Attack lessons, and provides the classroom teacher, art specialist or parent volunteer a low cost ($159) introduction to the (more comprehensive) Arts Attack curriculum. Optional art media supply kits for 30 students are also offered.

Available online only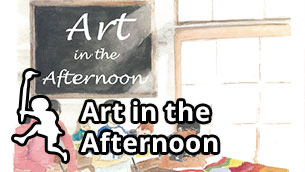 Art in the Afternoon
This smaller version of the award-winning Arts Attack visual art curriculum is designed for those after school programs that do not have the time available to teach a full year's curriculum, but wish to implement a cost-effective easy-to-teach, high-quality art program as an enrichment activity during the time that they do have available.

Available online
and on DVD.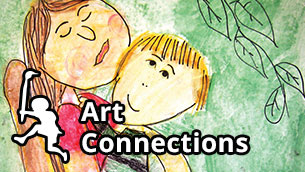 Art Connections Series
The lessons in the Art Connections Series for grades K-6 are each related to history, literature, science, social studies and art history. Each grade level has 4 lessons presented in a video format and supported by lesson plans. The lessons are designed as enrichment activities for students. They can be purchased either as a complete series or by grade-level.

Available online
and on DVD.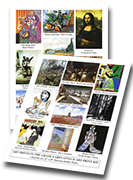 Great Masters Virtual Museum
This is a great addition to your curriculum
There are at least 10 art images and associated discussion guides per grade level in this program that explores artists from periods ranging from Contemporary to the Renaissance to Primitive art. This online program is included in the Arts Attack Online format and is an optional purchase with Arts Attack DVD.
LEARN MORE

Email us