What is Atelier?
The Atelier curriculum is a complete, easy to teach homeschool art program that gets results! Join the many who have had great success in teaching art in the comfort of your own home.
Our award winning art curriculum consists of:
8 levels of video-based instruction
Instruction for ages 4-16
Online, mobile friendly streaming
Downloadable and printable Parent Manuals and Lesson Plans including all supporting documents
20 Developmental, Sequential Lessons per Level
Great Masters Virtual Museum Program
Our curriculum covers all essential principles and elements:
Artist appreciation
Art history
Multicultural art
Self expression
Media Exploration
How it works?
Atelier is a process-oriented program. By that, we mean that what is important is not only what is taught, but how it is taught. The teaching methodology used in Atelier Online is designed not only to teach art skills, knowledge and techniques but also to develop critical creative thinking and creative problem-solving skills that will benefit your students in every area of future endeavor. Using video-based teaching methods, Atelier provides the home educator with unprecedented ease of use, breadth of scope, and results-oriented validation.
Why it works?
All Atelier art lessons are presented on video and reinforced by lesson plans. Not only are the videos a rich source of creative ideas and inspiration, they also clarify the objectives, materials, techniques, and procedures of each lesson. Abundant instructional coverage, as well as that of students in a virtual art class performing the lesson and displaying their finished artwork, consistently produces exceptional student results and learning, regardless of the art background of the parent-teacher.
Choose your level
Atelier is designed for ages 4 - 16.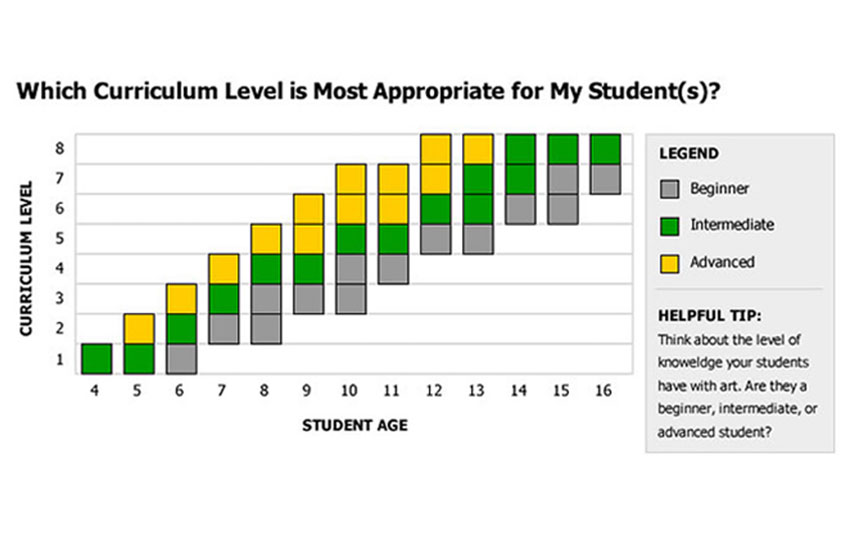 Level 1 - (Ages 4-6)
Level 2 - (Ages 5-8)
Level 3 - (Ages 6-10)
Level 4 - (Ages 7-11)
Level 5 - (Ages 8-13)
Level 6 - (Ages 9-15)
Level 7 - (Ages 10-15)
Level 8 - (Ages 10-16)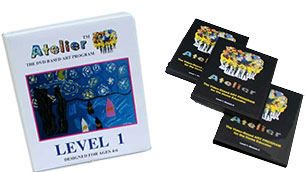 Atelier Online Curriculum
ORDER HERE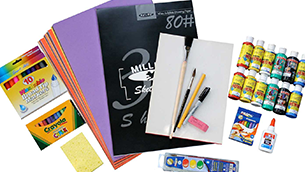 Art Supply Kits
ORDER HERE

Call today! (888) 760-2787